Senior Instructor Sen Do Kai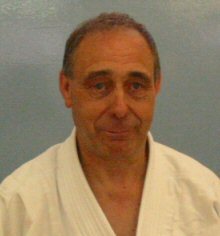 4th Dan Yoshinkan aikido
Senior Coach  
Rod has made the effort to visit as many high ranking Sensei that he can; along with Sensei Harrison, in order to practice under the guidance of the high ranking Honbu Sensei from the Honbu Dojo Japan; including Jacques Payet Sensei, Chida Shihan at Brunell University, Yasuhisa Shioda Kancho 8th Dan (who taught him whilst here in England in the 1980′s), Robert Mustard Sensei at High Wycombe, all to further his knowledge of Yoshinkan Aikido over the years.
He is an Instructor for the Sen Do Kai Aikido Group based in the London, Hertfordshire and Surrey areas since 1990 to date and  runs a Club in the Walton on Thames area to spread Yoshinkan Aikido in the surrounding areas.    
He was also present at the Sendokan Dojo when Ando Shihan officially opened and named Sensei Harrison's Dojo 'SENDOKAN' in 1994. He also ran a club in the Harrow Leisure Centre for a couple of years with the guidance of David Rubens Sensei.